POST LOCATION
Bempton (RSPB)
#bemptonpuffin

Explore the location
Loading map ...
Experience Flamborough
North Beach in 360 Video
From our Bempton Cliffs post you can view the famous chalk cliffs which are home to numerous seabird colonies
The chalk cliffs of the Bempton Reserve are an ideal habitat for a huge range of seabirds. However, their chalk composition makes them extremely susceptible to coastal erosion.
The RSPB manages the more than 5km of sea cliffs forming the Bempton Cliffs reserve. From April to October, they support England's largest population of seabirds. Grassland and scrub along the cliff tops are also home to breeding and wintering farmland birds.
Bempton's internationally important breeding seabirds make the cliffs both a Site of Special Scientific Interest (SSSI) and a Special Protection Area (SPA).
Each year nearly half a million seabirds pack the cliff ledges between Bempton and Flamborough, many to find a mate and rear their young. Between April and July large numbers of colourful Puffins visit the cliffs to breed. And between February to October, the cliffs become the biggest mainland gannetry in England as thousands of the UK's largest seabird return to the cliffs.
Find out more about RSPB Bempton Cliffs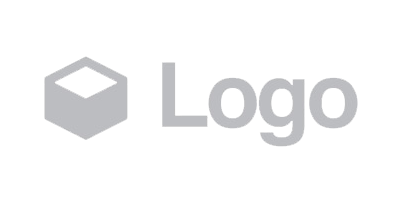 Your logo here! We're inviting schools from across Hull and East Yorkshire to get involved and provide a #Hashtag name for a specific ActiveLearning location. We will include information about each naming school on the website page for that location, referencing them as 'guardians'.
Explore, discover and capture moments to help our planet
CoastSnap works by enlisting members of the public to take part in our global citizen science project, to capture through your smartphone images of how our dynamic world is changing over time.

By using something called Photogrammetry, scientists can use your photos to make maps at an accuracy similar to that of professional survey team. This is why each location has a camera cradle for you to use and precisely orient your phone and photo. All the information can be recorded via the App or uploading to social media channels. The more photos we have of a particular location, the better our understanding becomes of how environments, such as coastlines, are changing over time, and thus helping communities, local government and stakeholders to better manage these valuable environments.
Add your snap

1. Visit one of our CoastSnap locations.
2. Open the app and create an account with your email address.
3. Select the CoastSnap station for your location.
4. Add your photo using the plus button to 'update spot' and follow the on-screen instructions.
5. Place your phone within the cradle so that the camera is facing away from you and is in the correct landscape position.
6. Complete the 'update spot' form in the app and save your snap to submit it. You can also upload a recent photo from your gallery.
7. If you don't have the CoastSnap app, you can still share the photo via social media channels (Facebook, Instagram, Twitter handles)
8. Take the snap and share it via on our social media channels using the location hashtag #bemptonpuffin

What happens to my snap?
We will use your CoastSnap images to map the way the environment changes over time. Your image is an accurate record of the locality at that moment. Your image will become part of a community database and will enable us to monitor how different environments are changing through time, creating time-lapse movies of the location.
What's in the area?
Visit the centre to learn of the seabirds that inhabit Bempton's cliffs and witness one of the UK's top wildlife spectacles of almost half a million sea birds soaring by the sea.
Celebrating 40 years of the trail, the Yorkshire Wolds Way is a 79 mile walking route from Hessle to Filey, taking in the tranquill countryside of the chalk landscape.
Situated in a dramatic clifftop position with spectacular views over Bridlington and set in 50 acres of early 19th Century parkland, Sewerby Hall is known for its magnificent gardens and zoo.
---
Where's next on the route…