TEAM GB FAMILY ACTIVITY TRAILS
Hull Trails – Signpost 11 Team GB Activity
Breaking is the first dance sport in the Olympics!
Breaking
A new sport for the Paris 2024 games is 'Breaking' which is a style of dance!
Try and make your own routine using these 3 types of moves:
Let's begin!
Top rock
These are any dance movements performed while stood up.
You could try different jumps, spins, or step sequences!
Down rock
These are any dance movements performed on the floor.
You could try putting one hand or one knee on the floor during a move.
Unlock your achievement badge
FUN FACT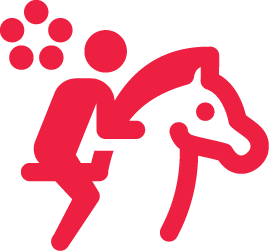 Did you know, Team GB took a clean sweep of modern pentathlon gold medals in the Tokyo 2020 Olympic Games, with Kate French winning the women's event, and Joe Choong winning the men's event?
Congratulations, you just earned a badge!
Share your achievement badge on social media using the hashtag #TeamGBActivityTrail
Give me more information!
Look after your health!
Looking after your mental health is just as important as looking after your physical health!

If you're looking for more self-help guidance, check out the NHS 'Every Mind Matters' page for advice and support,
Updates and Feedback
Click the link below to keep up-to-date about the Team GB Family Activity Trails, including the launch event and future opportunities to get involved with the trails.
Already tried out the trails? Click the button below to give your feedback. All survey entries before August 31st will be entered into a prize draw to win Team GB merchandise or a family ticket to The Deep! Each time you walk the trails and complete the survey, you will get an additional entry to the prize draw.
Have any questions? Send an email to the lead researcher:
Loading map ...
The University of Hull and Team GB Partnership The partnership between the University of Hull and Team GB is based on the belief that everyone is extraordinary, and, we are there to support our students to help them find it, the same as Team GB supports athletes to do the same. We believe that extraordinary doesn't just happen – it takes hard work and determination with the right opportunities to achieve what they never thought was possible.
Using the exclusive opportunities, we have as part of our partnership has enabled us to inspire our students, staff and community to achieve their own extraordinary.
Explore Our Signpost Activities