TEAM GB FAMILY ACTIVITY TRAILS
Withernsea Trails – Signpost 10 Team GB Activity
Check out this tricep dip!
Bench activities
You don't need expensive equipment to exercise – benches are great for a range of exercises!

Find yourself a bench and pick one of these activities (or try them all!).
There's something for everyone so get your whole family involved.
Let's begin!
Easy – Knee taps
Sit on the bench with your right hand behind your head.
Raise your left knee and move your right elbow towards your knee until they touch.
Try 10 of these on one side then switch sides!
Medium – Marching step ups
Start sitting on the bench with your arms crossed across your chest.
Then stand up and do 4 high knee marches on the spot then sit back down.
Try doing this 10 times!
Challenging – Tricep dips
Sit down with your legs stretched out in front of you.
Put your hand on the bench next to you and raise yourself off the bench so your knees are bent and only your hands are touching the bench.
Then lower yourself by bending your arms as much as possible and then push yourself back up to the starting position.
Try this 10 times!
Extra challenge!
Give yourself 1 minute and see how many of each exercise you can do!
Each time you walk on the trails, try and see if you can beat your scores!
Unlock your achievement badge
FUN FACT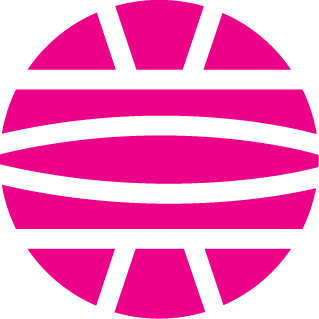 Water Polo is played with 2 teams of 7 players in a 3m deep pool. Meaning players can't touch the bottom!
Congratulations, you just earned a badge!
Share your achievement badge on social media using the hashtag #TeamGBActivityTrail
Give me more information!
Wind Turbines

How many wind turbines did you count?
Check out the answer below:
35!
Updates and Feedback
Click the link below to keep up-to-date about the Team GB Family Activity Trails, including the launch event and future opportunities to get involved with the trails.
Already tried out the trails? Click the button below to give your feedback. All survey entries before August 31st will be entered into a prize draw to win Team GB merchandise or a family ticket to The Deep! Each time you walk the trails and complete the survey, you will get an additional entry to the prize draw.
Have any questions? Send an email to the lead researcher:
Loading map ...
The University of Hull and Team GB Partnership The partnership between the University of Hull and Team GB is based on the belief that everyone is extraordinary, and, we are there to support our students to help them find it, the same as Team GB supports athletes to do the same. We believe that extraordinary doesn't just happen – it takes hard work and determination with the right opportunities to achieve what they never thought was possible.
Using the exclusive opportunities, we have as part of our partnership has enabled us to inspire our students, staff and community to achieve their own extraordinary.
Explore Our Signpost Activities